Accomplish Your Mission With Our Equipment & Training
Direct Action K9 was created to meet the demands of military and law enforcement handlers across the US.
We have been servicing the nation since 2013 with unabated enthusiasm and commitment to quality.
Special Operations units have been the "tip of the spear" in our nation's military capability. DAK9 is a veteran owned and operated company. Our staff has over a decade of military special operations and law enforcement K9 handling experience.
During our years as handlers, we identified critical needs in training and equipment. This led to our unique array of services and products available to military and law enforcement agencies at all levels.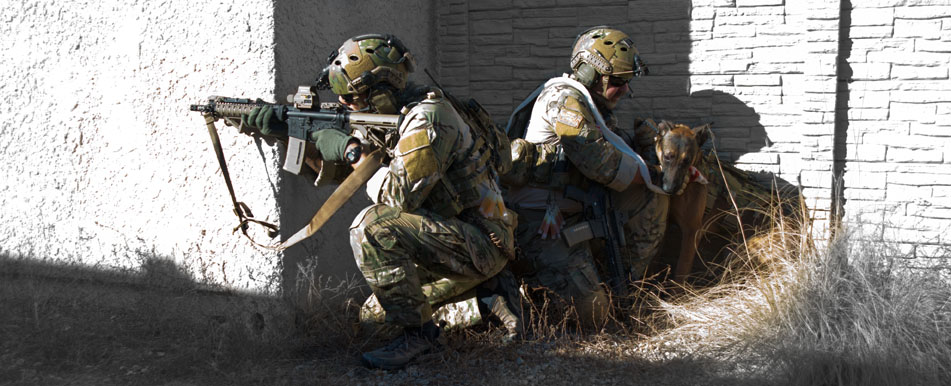 Our staff has years of Military Special Operations and Law Enforcement canine experience.

Our real-world experience has enabled us to develop realistic, scenarios based training to build the K9 team.
We're proud to be one of the only K9 equipment manufacturers that can say we've used our products in defense of this great nation and here on the streets.
We know what this job demands of you and your partner. Our goal is to provide you with the best equipment and training to help you accomplish your mission.